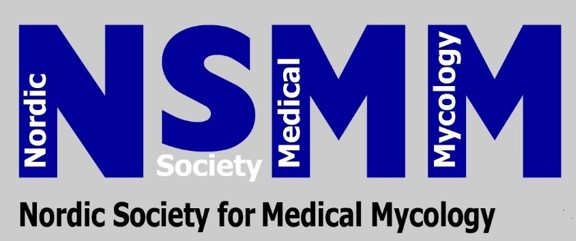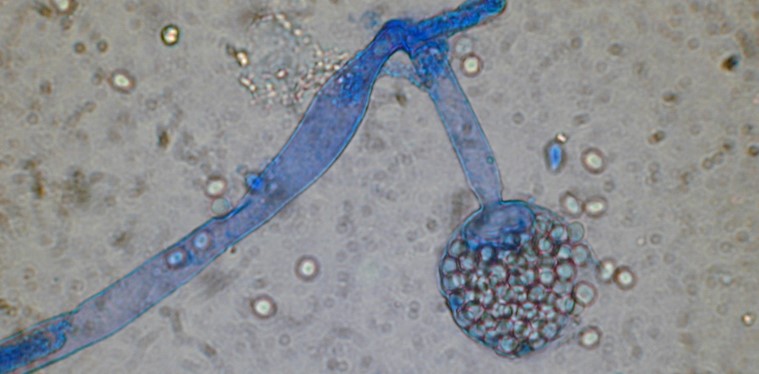 Superficial & Invasive Fungal Infections: Today & Tomorrow
The 14th NSMM meeting will be held August 24th-25th, 2017
The Henrik Dam Auditorium, Maersk Tower, Blegdamsvej 3B, 2100, Copenhagen, Denmark
Thursday only (70 € / 500 DKK / 650 SEK / 650 NOK)
Friday only (100 € / 700 DKK / 900 SEK / 900 NOK)
Both days, Thursday and Friday (120 € / 900 DKK / 1200 SEK / 1200 NOK)
Network dinner at Höst, Cofoco, on Thursday 24th of August (70 €, 500 DKK, 650 SEK, 650 NOK)
The NSMM meeting is for members only and therefore requires valid membership. By using the non-member tab you will automatically be prompted to pay both registration fee and a 4-year NSMM membership (30€/200DKK/200SEK/200NOK, confer membership page).
Click here to check if you are a valid member
For all physicians < 40 years. Submit research abstract on medical mycology to apply for a €500 travel grant
Abstracts may be selected for a short presentation at the Copenhagen NSMM meeting and you must be a member of the NSMM in order to apply.
Click below for printout of the tentative programme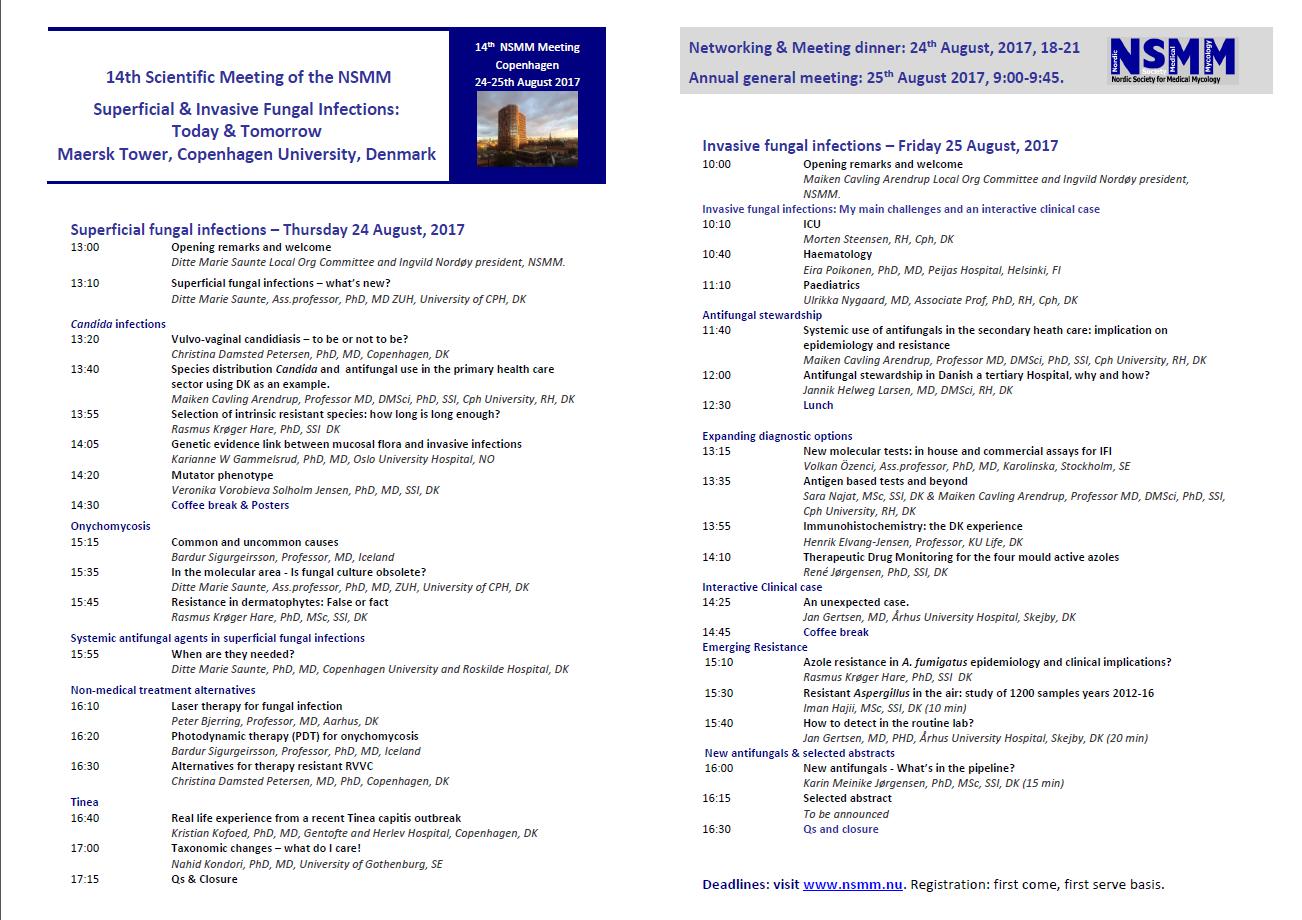 2017 Sponsors
14th NSMM meeting: "Superficial & Invasive Fungal Infections: Today & Tomorrow"
Last Updated: June 14th 2017 &nbsp Can't see the menu? Go to NSMM Help Menu